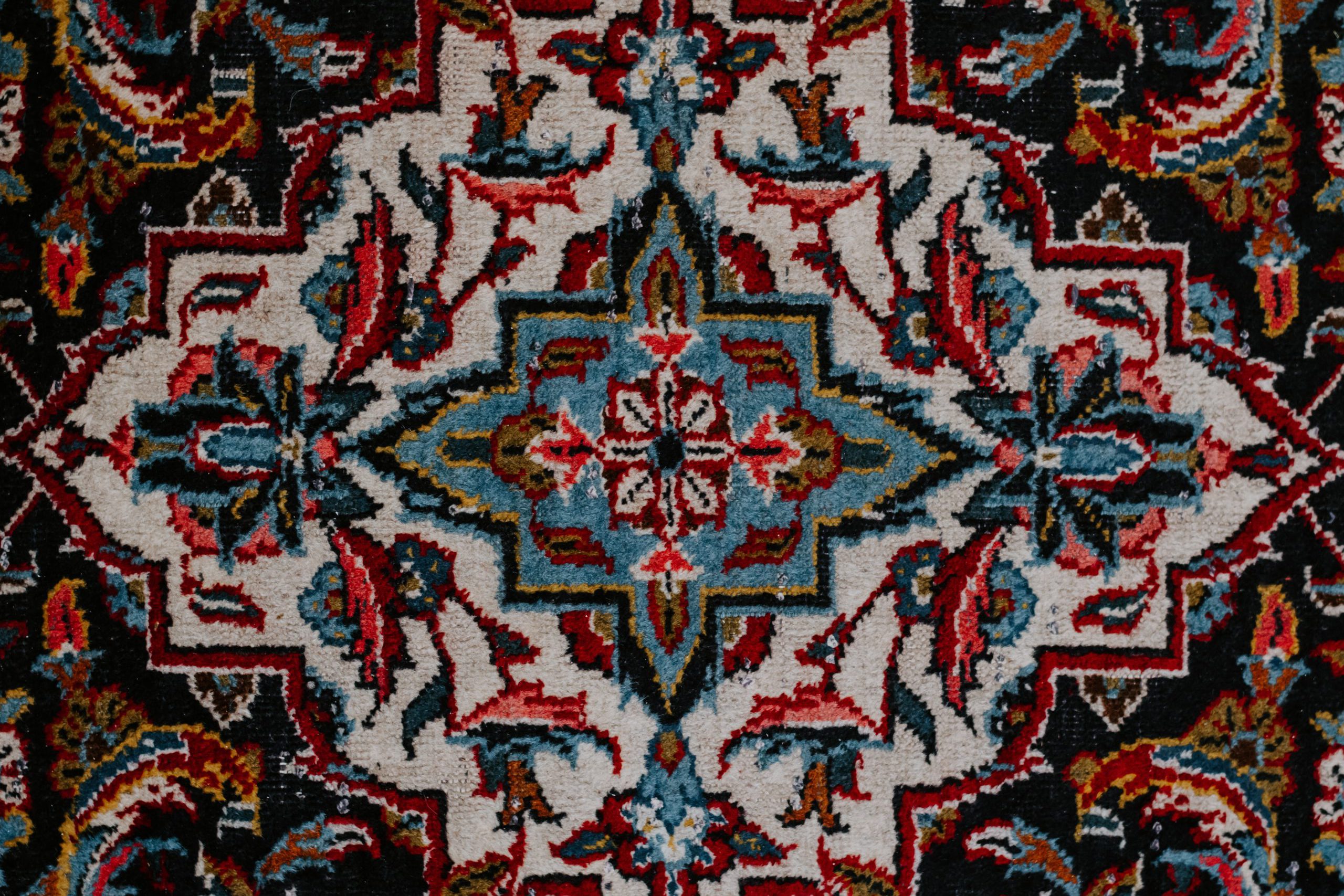 History is a mirror of the past and a lesson for the present. – Persian Proverb
Iranian culture and its deep Persian history has had a vast impact on the world, via poetry, wine, music and more. Persian rugs and carpet weaving is arguably the most recognizable, most essential part of Persian culture and Iranian art. The history of the striking Persian rugs and carpet weaving dates back 2,500 years.
"Adored for their intricate designs, sumptuous colours, and inimitable craftsmanship – not to mention their investment value – Persian rugs have not only found their way into households and interiors the world over, but also onto catwalks and concert stages, as well as in scores of artworks."

BBC's Designed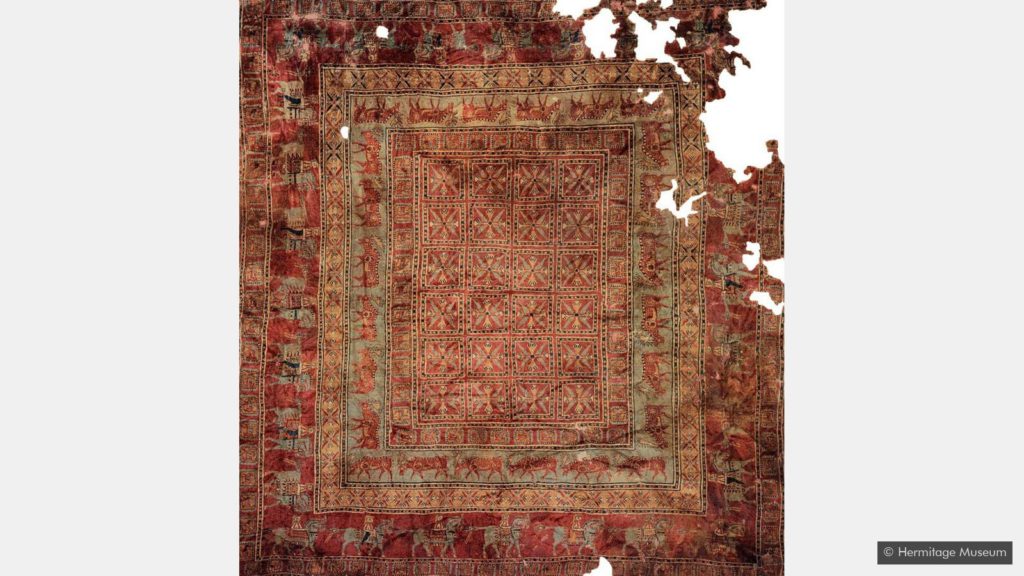 The Pazyryk Carpet is thought to be the oldest carpet in the world, dating back to the Fifth Century BC. It was discovered in Siberia in the 1920's, amongst other treasures of the Scythians, an ethnic Iranic people, like the Persians or Kurds. Archaeologists believe the carpet, which was preserved on ice, found its way to Siberia from the ancient Persian capital of Persepolis, Iran.
THE GOLDEN AGE & PERSIAN RUGS IN ART
Fast forward to the 'golden age' ushered in by Shah Abbas the Great of the Safavid dynasty in the 17th Century, and the Persian rug was elevated to international prestige. Shah Abbas brought reform and treaties that boosted the textile industry in Persia and revived the production of Persian carpets. Trade increased with Europe, and the English, French and Dutch wanted the luxurious rugs from Persia.
Persian rugs can be seen in the works of many artists throughout history.
"The aristocrat-and -jeweller, Sir John Chardin, who visited Iran during the reign of Shah Abbas II, writes at length about rugs and other textiles in his classic travelogue, and Virginia Woolf's gender-bending protagonist Orlando was known to own some Persian rugs of his own as an ageless androgyne in Elizabethan England."

BBC's Designed
PERSIAN INFLUENCE IN FASHION
In a more modern world, Persian design and pattern became a central part of American's 60's fashion. Take the Persian paisley, for example, which is a staple design to Persian carpets. This pattern became popular among haute couture designers who often sourced paisley shirts and other garments of Iranian origin. Musicians like The Beatles and The Rolling Stones donned the Persian pattern. The fascination with Persian pattern and influence remains today in fashion and culture as a boho style. Designers such as Hermes and Givenchy have released Persian-inspired collections.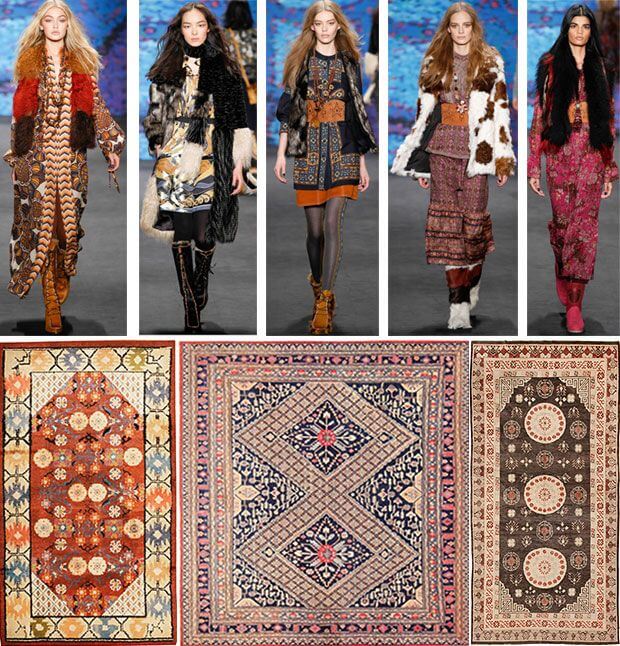 PERSIAN RUGS TODAY
The Persian rug itself still holds much allure as a timeless, opulent piece to be sought after and treasured.
"There's something so magical about it. It pervades so many different aspects of life." – Dr. Aimée Froom, curator of the Bestowing Beauty exhibition of Iranian artifacts at the Houston Museum of Fine Arts

BBC's Designed
EXPLORE OUR PERSIAN RUG SELECTION HERE